With TruConnections Inc. Technical Services, your Information Technology puzzle is solved and Your Solution is Ready!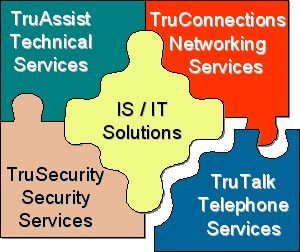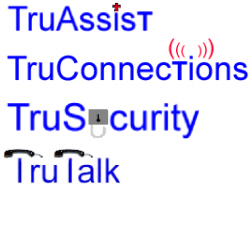 Please call, write or e-mail TruConnections Inc. anytime if you would like to schedule a service appointment or receive additional information on our Technical Assistance, Wired or Wireless Secure Networking, Data and Video Security or Voice services.
How to reach us:
TruConnections Inc., P.O. Box 737, Londonderry, New Hampshire 03053-0737

Phone: 603-434-5548

Fax:     603-426-5263

e-mail: sales @ TruConnections.com
Our offices service the Boston, Massachusetts to Concord, New Hampshire regions.
TruConnections Inc., P.O. Box 737, Londonderry, New Hampshire 03053-0737   Telephone 603-434-5548 - Fax 603-426-5263
: